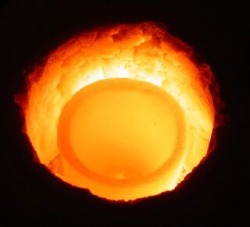 "How much do you want to bet?"

I challenged my son, pushing REWIND on the remote to queue the scene where a trusted family friend of both Robert & Richard Sherman—movie songwriting brothers who peaked with a Disney appointment in the mid-1960's—described the intense personality differences between the pair that made their amazingly successful partnership so unlikely.

"You are mixing them up.

Dick was the conservative, explosive, tightwad of a clown, and Bob was the more intelligent, yes, pensive often to the point of depression but extremely generous and loving family man."

My husband and son should have known better than to gang up on me, especially on details of this variety.

Plus, Seamus had said he like Richard over Robert because Dick seemed funloving, and I had a soft spot for Bob, the frustrated novelist who resented his younger brother's slapdash approach to making music, which Bob considered poetry and Dick said had to be jingley and sellable. . .
I had watched the documentary the previous night and been so moved I put it on for my husband and son to view while they ate dinner, a red beans and brown rice concoction I had thrown in the crockpot the day after Christmas, using leftover vegetables from the party tray in the roux.

The documentary, made by the middle-aged sons of the feuding brothers who had spent forty years themselves not talking to one another because of their fathers' dispute, lovingly traced a father and an uncle's history for an ignorant consumer like me who had never heard of the Sherman Brothers.

In 2010 the brothers were in their eighties and long since retired from the music business, but in their heyday they have the accolade of being the only songwriters ever to have been signed to a Disney contract.
They wrote hits for Gene Autry, Bobby Darin, and Annette Funicello--who sang fifteen of their numbers and whose backup band was The Beach Boys(!), but these prolific writers also gifted the world with some of the most memorable songs from Hollywood's big musicals' era, including the award-winning score for Mary Poppins and they had a hand in every studio related film from Winnie the Pooh to The Jungle Book, and Bedknobs & Broomsticks—not to mention Chitty Chitty Bang Bang whom everyone mistakenly thinks is a Disney film.

But their most famous song by far was "It's A Small World" which they penned for the company's theme park in 1965, a tune the brothers call a song for peace (not that it enabled them to resolve their personal differences). And, picking a side is not always as easy as with Cain and Abel; sometimes, it's a matter of who is MOST right on the crucible issues. Or, who would you most trust--and why?
Now, I love my brothers and sisters, but I cannot imagine having to work with them (and I am certain the feeling is mutual).

Sibling rivalry is not the problem as is the reality that, as I heard my mother say so many times in my childhood, You can pick your friends but you cannot pick your family.

That I was born into a unit with these other five individuals does not mean we share a quality aesthetic so how could I be expected to work with them, especially in so intimate an artistic sense which I prize and not one of them comes close to having that kind of passion for art?

We share DNA and a common upbringing but our sensibilities conflict, which happens in large families because everyone is searching for an unclaimed niche in which he can specialize and a path to pursue and call her own.

But, watching the brilliance and the sadness of Bob & Dick's ongoing collaboration made me hyper-conscious of how much we tend to fix ourselves against another, or in opposition to someone we disagree with's stance--just because.

And, time is no healer in this regard; rather it tends to grind the glass deeper into the rubber, until all there is left to do is to run, to seek escape and a fresh field in which to stand where one is alone—or, if not, then without the permanent shadow of the partner that she came here to avoid, shake off, or lose.

A body needs to breathe and nothing steals the breath or complicates breathing like tension, especially a battle that has waged as long as you can remember.

And, experience proves, once a culture of fighting takes root productivity--even civility--ends.
Biggest problem is, Everyone thinks he is on the right side of the battlefield.

Most minimize their own part in the conflict, while exaggerating the opponent's, and Let's all just agree to disagree may bring a ceasefire but the lack of bullets flying is not the same as achieving peace, or even having reached a shared definition of what that is or should look like.

There are, admittedly, two or three people with whom I have come to that kind of crossroads, souls whose pervasively selfish actions do not match up to their espoused principles—and I have learned that heartache where they have signed their handiwork, initials etched in my flesh.

I have forgiven these in a Forgive them, Father, they know not what they do sense so I am not harboring the hurt or the anger, but I would never trust them with anything of consequence in my life, again.

We all tend to shy away from hard truths but face it: s

ome chemistry is toxic and the only solution is separation.