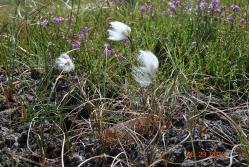 I love this weather.

I opened the front door early yesterday and felt a cool—what is that?

No, it couldn't be—FALL breeze. According to the calendar, the seasons changed over a week ago but that, ladies and gentlemen, that acrid chill was what we Midwesterners called "football weather," our cue to break out the sweaters.

Then after dinner when we walked the dogs who were beside themselves with their positive good fortune—three walks in as many days, Steve said that in the car that morning the outside temperature gauge registered 58 degrees.
So for the last two, cool days I want to kiss the world, to walk up to that new mom I saw at work today and goo-goo right back at her infant who was cooing away robustly, trying out all his new sounds.

And, yesterday, while running around completing various errands at work I stopped to stand, just stand in a slat of sunshine.

(--Ever try that?

You should.

Right now.

Go; I'll be here when you get back.)

This sliver of shine had found its way into the building—and I did, I took it personally.

Feeling like I was entering a pool, I lifted my head and let it hit me, full in the face, and it filled me with light and an amazing sense of lightness, of traveling lighter in my skin.

It made me smile for no reason at all the rest of the day and so I went home to kiss my husband, pet the dogs, and water the plants, but it must've been contagious because it made Steve, acting upon no request of mine, climb up the rickety attic stairs to retrieve the Halloween decorations.

(

Have I mentioned?

Life is good.)
Days like this demand that you go out into the wondrous glow, especially after a scorching summer followed by moldy weeks of rain.

And, the combination of exceedingly sunny days paired with fall gusts seems to have set off the rest of nature too, dragonflies buzzing then diving through last blooms of saffron and violet, the birds in stereo, ringing the treetops--a bird conference of chirping, all at once and madly, madly, madly.

Even humanity's noises:

gears grinding, brakes stopping and starting, trucks making heavy deliveries seem part of the impromptu autumn concert, an explosion of sound.
Sitting in the yard listening to the season impact upon the world, I remembered a rich lady from graduate school; there were only eight of us in the writing program and she wasn't one of us, but then I guess the art scene in New Orleans isn't any different from art circles here in San Antonio (or any international city).

Art geeks are art geeks and they can be more clannish than a gaggle of soccer moms, but we are always willing to invite the wealthy, patrons who throw parties at their boat houses, hoping we, the starving, will show to talk smart and look swarthy while downing their brie and casks of wine.

So, no, this woman wasn't a writer but she would host (pay for) poetry readings and include herself, inserting her name in the roster somewhere between the top and the middle poets, and I used to sigh that she had to be withstood, but one day she read something I vividly recall, "The Third Cool Day."

The piece

was good, not just considering the source, but with its strong images and some salient phrasing, I'd have been proud to author it.

N

ow, on days like this, I think of that sad lady with money but no friends, a woman who wanted to belong and then did with that poem.
I sigh to admit that the sun has gone down when, from my first cup of coffee, I let this second cool day entrance me.

Before shutting off the back light I look a final moment at my lemon tree and the mint plant swaying, at the tree boughs and patio umbrella shimmering in gratitude to fall, frantic to be swept up into a change of pace.

This is weather where I could (almost) stomach my own impulse for personification.

The kind of day that makes me want to believe in animation, brooms, chairs, lawn furniture moving to an energized tune of their own device.