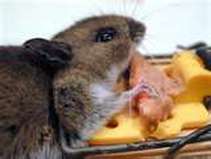 "You can't have it both ways." Of the dichotomies that drive our lives the most puzzling is the choice that either everything happens for a reason or chaos reigns (and, therefore, nothing follows the rules because there are none, no rhyme or reason, no pattern to events).

That decision is the most critical, however, because—like the spine is to the central nervous system—each vertebrae or issue must align with the core or tissues get swollen and bent out of shape.

The world view we pick then tends to shove us headlong down the tube of its ideological platform before we have caught our breath—or had a chance to rethink our decision.
Then, like building blocks, we place the decisions we make upon these considerations.

Before you know it, you are half-way through your life, with the weight of all you have done (or not done, events or people you have forbidden, not befriended or listened to because it goes against your thinking, principles, your very way of life).

Either way, after decades of experiences, you will just have too much invested to change your mind, but how do those decisions really sit with you and fit into the larger scheme?

Instinctively, they will either be your foundation, the terra firma upon which you stride, or it will feel like a towering wall of bricks is caving in on you.

--

I don't know about you, but I may live a foolish life but I do not want to die a fool.
"The early bird catches the worm but the second mouse gets the cheese."

I'd like to think I am adaptable enough to learn from mistakes, mine as well as others, but I am not a platform thinker and I'll fight to my death to make sure it stays that way.

There is danger, my soul says, in any kind of mass group think and I avoid it like it's contagious--because ideas are.

I will not hate The Dixie Chicks because they had the "nerve" to make anti-Republican remarks anymore than I am going to start liking Jay Leno because he couldn't be more conservative.

I am not worried that the Oprah Book Club may ruin the nation, but I am beginning to suspect that Jerry Springer and the like are beefjerky versions of the anti-Christ.

I will not avoid praying to God because it makes my intellectual pals nervous, nor will I avoid reading an author or boycott a particular film because religious friends think it is ungodly or too liberal an interpretation. Take, for example, Holly Hunter's production, Saving Grace, which has just gone off air, cancelled after only three seasons because it failed to get ratings. It didn't rank high because it never found its audience: the liberals thought it too spiritual and conservative churchgoers deemed it too racy. I guess, then, it couldn't even preach to the choir, and that's a shame because Grace's character was one of the most daring, original portrayals I have seen on TV. All I know is I have worked hard--as we all must--to form educated opinions and I trust my instincts so I will think for myself—with the following cautions.
My father-in-law is a Baptist minister and when he and Steve's mom moved to North Carolina they went to 23 Southern Baptist services—and found them all lacking.

Consider next, the other end of the spectrum, the guy my father knew when he worked for the sewer district in Cleveland (yeah, I know; it's Jackie Gleason yelling:

"Hey, Norton!").

This man had come to believe in a creator but, after attending fifteen or so churches and not agreeing with what any of them professed, he started his own church.

I am not talking a branch affiliated with any known organization; no, he started from scratch, a menu for his OWN RELIGION.

Before you get trapped into hearing the wrong message, however, I also know an influential man in the arts here who is so rabidly atheistic he makes Stalin look reasonable; he has little schooling under his belt but he loves to spew a half-baked communist rhetoric with the purpose of culling disciples who tend to be as lost but then fanatical as he is.

With these extreme examples at hand who is surprised to discover that it is always the blowhards with the most maniacal egos who move in this direction?

It is what the Jim Joneses, Charlie Mansons, and David Kareshes of the world do, dream up a cult with mostly self-serving rubbish, and this is not what I meant when I said I don't sign up for anything kit-and-caboodle, full lease, taxes, fine print, footnotes, hook, line & sinker.

It matters what you think and, more importantly, why you think it.
As arduous as it is to consider each aspect of every issue under consideration, I try to do it because I know it is the best approach to experiencing truth—which can change, depending on what we are talking about, because what is necessary and good for the foot is not going to be a priority for the pancreas or the cornea.

As a moral, civilized race of human beings, it is the bottom line that does not budge:

We are many parts but we are all one body.