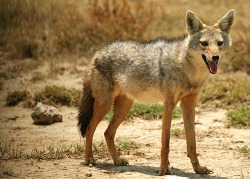 "The truth shall make you free but, first, it will make you angry."

When I was a child my father would say, "The worst thing in the world to be right now is a white male."

Affirmative action was in full-swing and women had equal access to jobs and vocations as did their male counterparts.

I didn't comprehend his dilemma, and then in college, I thought he was bellyaching, but in 2011--as I attempt to change my career path, to carve a niche or find a slot in some community theatre or another—it, quite literally, is proving impossible in San Antonio:

the worst thing you can be in community theatre here is a middle-aged white woman who is married with a teenager (and didn't start her own troupe). . .I'd have a better chance of getting in if I was an orange zebra with a scar for a tail than what they deem me as, a suburban housewife.

And, apparently, it's inoperable.
What's worse than not being invited to the party?

Coming late to the party when everyone's dance card is full and all the seats are taken.

Last month, the only auditions posted included 3 plays with a total of 24 characters--21 of which were for men.

Of the three remaining female roles, two (as it pans out) were pre-cast, so not really open for casting, and only one was in my age range but it was a call for a heavyset blonde.

I auditioned for it, against all odds, anyways because you have to try and you must show up.

(I did not get it, although I had a strong audition, but "almost" means absolutely nothing in this arena; okay, "almost" isn't currency anywhere.)
Then, you have the miserable lot who have somehow clawed their mediocre way to the middle (which in theatre means "positions of authority") and, I don't know why but, the dramatic arts seem especially prone to uneven, even despotic types (male & female).

They KNOW how tough it is to get roles and the last thing they want to welcome walking through the door is another soul vying for the same paltry slices, but their methods of attempting to eliminate you as a possibility are brutal.

Their cutting comments are so vicious I wince if I recall the "sidebars" a few have made about me to each other in rehearsal and at auditions, which are a mindgame like in any competition.

I act brave and I hold up my head around them, as if deaf to their slurs, but I would have to be made of marble to withstand the backstabbing and undermining efforts--the adult equivalent of the mean girls in junior high who gang up to peck you to death, inch by inch, like a gaggle of ravenous velociraptors.

What makes a person cruel?

Fear, insecurity, and sheer lack of character, but knowledge isn't a proper salve for the gouges inflicted.
The following is TRUE, an unadulterated account from last weekend's auditions, which I think went extremely well despite the intentional sabotage—by the director (not of that play but of the company itself, which is more threatening).

I had worked, previously, in a show with this woman who is newly divorced for the second time, but she was just an actress then and we were not close.

We never had a run-in but she was a shrew then, too, it was just never aimed at me—until last Sunday.

And, I didn't know it then, but I have learned a hard lesson; she hurt me profoundly.

After a grueling week, the cast was announced:

thirteen female roles (finally!) but when I could not find my name on the list, I was leveled, sucking in my breath, dizzily shocked.
"Pick one character," the lead ogre had instructed, pointing at the ten sheets on the table without lifting his eyes from a video game.

"Just one, huh?" I said, unfamiliar and wanting to grab a few to read so I could discard or make a choice.
"Might I make a suggestion?" the director's director said, after I'd complimented her new hairdo.

"This one, Charles and Nadine."

Smiling she had handed me the lines.

"You sure?"

I asked, because it was an original play and I knew none of the characters.

I thought she was trying to steer me onto a helpful path, or a character that would sound fresh because few had read for it.

But after a quick read, I saw it was for a pregnant 22-yr-old black girl, and I'm a twice that, white woman.

–Why would she give me that?

Because she knew it an acting challenge, something tough and out of character to see if I could pull off.

Or?

OR she wanted to make a compete fool of me, as if I had chosen something wacky and unwise, and she was hoping I was vapid and wouldn't catch on that the joke was on me.

At the last moment I almost asked for something else to read, something to give me a chance at an authentic part, but I pushed in and read Nadine all the way to real, becoming the best damned 22-yr-old black girl you had ever heard read from a cold script. (I hadn't done anything with my voice or made any absurd affectations.)
"Are you sure you picked the right script?"

the director asked before I had read, completely flustered. She was pulling together a drama, not a comedy.
"This is the one (Barbie) gave me.

She suggested I read it.

So I took her word for it."
I watched the flushed director (who is also currently performing in several other of the theatre's productions in overlapping fashion) fish for another part--which I also then read well, even though it was cold as cold could be to me.

(I was still under the spell that this would impress them even more, my flexibility and easygoing nature.)
You know how when you shoot a basketball, you can tell from the second it leaves your hands if it'll score?
When I left that room I felt victorious:
they would see my strengths and put me in
one
of those roles.
Sometimes I audition poorly, other times I have no clue what they thought, still others I know the choice is close (I keep these email), but when the rare YES hits your bloodstream after a powerful audition, when you KNOW you made the slamdunk--and then a cast list comes out
without
your name on it
anywhere
?
Well, then, your chest implodes, ribs crushing the heart. (And--when you are ready--the girl who got the lead used to help run beauty pageants. She is the director's
director's
friend & is THE most vulgar person I have worked alongside in three states.)
I got home and read the synopsis of the character online, sure enough:

Nadine,

22 yrs. pregnant African American.

There
was no creative casting or attempt to use that ploy to prove that I could play any role.

Nope, she was making an ass of me:

everyone read one character and a young African American girl got the part of the young African American I had read for—thanks to the sage guidance of the chick in charge, whose devilry cost me. (This is why they laughed when I left, but they want to rally against "No Bullying for Gays." Hypocrites. No one should be bullied, by anyone, for any reason. Not ever.)
Her little game cost me more than this play: she humiliated me--with long term damage.

Not strong herein to begin with, my reserves are shot as is my ability to persist because I no longer trust the process.

Her job destroying me worked:

I may never audition there again.

Her hit has made of
her
a
grave woman
, as least in her ranks as a human being.

It was her way of marking me an outcast. Why didn't she simply

hike up that husky leg and urinate down mine?