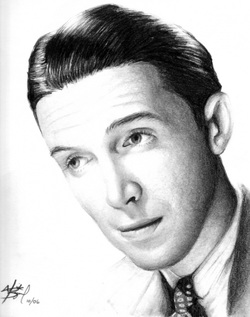 In, It's a Wonderful Life, Jimmy Stewart feels like a failure until his winged companion shows that era's Mr. America's Sweetheart how many people that he helped save in some small but instrumental way. You gave that boy a quarter; therefore, he didn't have to go home to work for one—on the way to which he would get hit by that car, sort of thing.
Don't you wish it was that simple? That you got instant feedback? That you could see, let alone calibrate, the influence you have had in the lives of others, how the nudges that you gave made a difference? Whether it was an idea, inspiration, peer pressure, or competition, I wouldn't want credit for any of it, only an acknowledgement that my life had made an impact, that I had touched lives—and that that touch mattered.
Was it the time you broke up a fight on the playground or befriended the new kid you had found crying in the girls' restroom when you were in the fourth grade? Do you have any clues or suspicions about what some of those scenarios might be, who you might have helped—even in hurting them initially? My mom and I recently shared a story, realizing that we both felt responsible for the outcome, without ever having discussed it. Long story summarized: one of my uncles got divorced shortly after my graduation party. At the party—in the BEFORE part of the story--he was looking miserable and I was happy as could be, and why not? I was young, beautiful, in love, and dancing at a party for me (where I would bring home a boatload of cash and presents). I was making a great memory with my friends and family, eating, drinking, and celebrating one accomplishment while anticipating an endless array of future achievements. More importantly, perhaps, I hadn't yet made any major mistakes or moves that had trapped me or filled me with regret.
This uncle had asked me--since I was Princess of the Hour--a question about Russian, like why I was studying it in college, and I had answered with the flippancy of youth: "I plan on doing it all, seeing the world. Will I use it as a career? Probably not. But I'd love to be good enough to read one of the great Russian novels in its original language. And, why not? Life is short. You have to do what you love. . ."
The next thing I knew, this uncle had a midlife overthrow, and he was divorced and had joined a dancing club—and was dancing with even older, single ladies, a hobby that he still is very active in, all these years later like a hiccup he never could get enough water down there to resolve. (He claims to be very happy now.)
Then, there was the boy down the street who went into acting, after I had dragged the younger neighborhood kids into helping me stage The Gong Show and other variety shows that I would write and direct, performing them for the families at the annual Fourth of July picnics. We did this every summer for years. (I'm sure his mother would like to have a word—or two—with me now, something along the lines of, "Thanks a lot, for ruining my son.")
Jimmy Stewart's epiphany came at Christmas; my mind turns to these thoughts in the summer—maybe because I was a teacher for so many years, and this was my free time. I do have a boxful of letters that I cherish from grateful students, but if I have a guardian angel, she is not quite as chatty or visually inclined as was Jimmy's—and I never did read Tolstoy in his native tongue.