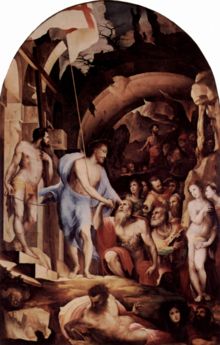 Wait-ing
(n):

1. the act of remaining inactive or stationary (immobile).
2. a period of time spent waiting.
Waiting
, we do it everywhere:

by the phone, at the bank, the deli, a red light.

It's unavoidable but nobody likes it.

Some people do it as a profession; otherwise, we do it in turns.

There are furnished rooms named after it, and Tom Petty even sings about it.

It is that lag between signing in for your appointment and getting moved to an examining room and then, it is that even longer interval in between, that time sandwich between when the nurse drops you off (when you fall asleep, memorize the ceiling tiles in the office, go through all of the medicine drawers, studying your own tongue in the mirror over the sanitizing sink) and the doctor's ten-second appearance.
Waiting creates the nausea that quakes between taking a test and getting a grade.

It's the time-standing-still of Olympic gymnasts and rodeo cowboys who hold their breaths after an eight-second stint on the horse and before their electronically-tabulated scores.

But, waiting is also those thresholds that we cannot wait to reach and then have too quickly surpassed:

what will my baby's voice sound like? When will he walk? Or wear big boy pull-ups?
A generation is spent, stretched like a hammock between the watching and the waiting for your child to learn to ride a tricycle, brush his teeth, dress himself, make his own bed.

You will age while sitting out his first ride on a pony at the carnival, and you will grit your teeth as he waves from a toy train that putters through the park and, later, races a scooter down the driveway.

But, it is the first broken tooth, broken arm, fist fight, or brush with a bully that transports a mother from the boredom of waiting into limbo—an airless space of helplessness, that frightening sector that starts an inch beyond your grasp and, then, suddenly seems to exist in more spheres than you can inhabit simultaneously.
We must be willing to get rid of the life we've planned so as to have the life that is waiting for us
.

Lovely, yes, Mr. Joseph Campbell, but isn't that platitude a short-lived ferry ride across Willy Wonka's river made of chocolate?

Well, as in gambling, I'll see that quote and raise it two anecdotes:

How much of life is lost in waiting (Ralph Waldo Emerson), and Waiting is a trap.

There will always be reasons to wait.

The truth is, there are only two things in life, reasons & results—and reasons simply don't count (Dr. Robert Anthony).

Do you, too, feel a shade of blue coming on from this Road To Hell Is Paved With Best Intentions?

You see, I meant to get around to doing that. . . Yeah, reasons are not enough of an explanation and they should never be an excuse for failure.
Limbo is waiting on steroids; it's gliding at a godlike altitude when you're out of gas with only the welcome of a mountainous wilderness below.

Limbo is waiting to the 1,000th power.

If waiting is uncomfortable then limbo is torture.

Waiting is you, crying on your cot in prison; limbo finds you on your knees, blindfolded head face down in the groove of the guillotine, your pants soiled.
Between the wish and the thing life lies waiting
.

When waiting for word that will direct your future—a nod of approval that allows you to advance along the field of play a space or two or a shove down into the flames that await you at the bottom of the incinerator's chute, when in limbo, you are alert to every tick of the clock, noting the messages that come in only because they remind you of news that refuses to arrive, a verdict that you fear until you wish, finally, the gavel would fall regardless.
I don't, however, really buy that load of bricks.

I am not so far gone (at least, not for long) to believe that RESULTS are all that matters.

Surely, the WHYs of life are equally as important as the outcomes, most of which we do not control.

I would still go out on a limb and say that WHYs are the most important variables in any situation—if matched with the moldy chestnut of "goodwill effort."

After all, aren't our reasons for moving toward or away from a stimulus like tiny spiders parachuting off of the mother-spider ship?

Aren't our WHYs the stuff of motivation and inspiration—even if we act to end discomfort or to escape a rut?
I'm pensive today, and I don't believe it's a secret that I am in this predicament tonight, waiting for a critical evaluation from a stranger who has more power over my sails than he has a right to, and what's worse?

I doubt he has given my case a second thought, which may be the problem.

My flesh does fall away in the pressure, but what I wouldn't give to believe in this, my favorite quote on waiting by G.M. Trevelyan, Never tell a young person that anything cannot be done.

God may have been waiting centuries for someone ignorant enough of the impossible to do that very thing.