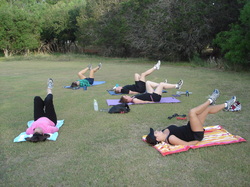 Find Cheetah!
What kind of childhood nicknames did you survive?

How about Butterball, Fatso, Tub-o-lard, Chunky Monkey, Thunder Thighs, Fatty-Fatty-Two-by-Four-Can't–Fit-Through-the-Bathroom-Door, and my favorite, Cheetah Snorton (?? a distortion of my name, Rita Norton???).

And even Borden (Wait for it.

Wait for it.) the Cow—pause included for dramatic effect which I never understood; did that particular tormentor think Norton rhymed with Borden?

I guess, but then of course I am attempting to make sense from nonsense, putting way more thought into analyzing the moniker than that bully put into creating it.

In any event, it's all too stupid to merit another breath.
Speaking of TMI, none of your beeswax, and why in the devil did I tell you that, I am feeling very confessional like ripping out a handful of my own fur and throwing it on the floor.

Do with it what you will, but tonight, for some reason, right smack in the middle of sweating my boobs off during Zumba (a Latin-dance based exercise program), I wanted to stop, to give up and give in to the long road to ruin.

Just how long have I been fighting—and losing—the boring Battle of the Bulge?

My entire life.

Yeah, yeah, I know.

Thin people get the freshman-fifteen, ladies gain baby weight they never lose, and it catches up to everybody in middle-age, but I have never enjoyed a naturally thin moment.

Not ever, and to tell you the truth, I am sick of trying.

Why do I bother?

I'd like to see what Letting Yourself Go feels like for a change.

Toss out all my swimsuits & French fries dipped in milkshakes, here we come!
In the last month I have walked 140 miles (35 miles a week) and done four two-hour sessions of Zumba.

I weighed myself yesterday and I'd gained 3 pounds.

My personal history in this realm is the definition of futility:

compound aging's promise of a slower metabolism with an all but broken thyroid, first diagnosed after I'd joined in my early thirties a fitness program with some fellow teachers; we did an hour long aerobic video 5x a week, I dieted, and after three months, everyone else had lost bushels, but I had gained a pound. . .
But I have other, similar stories.

There I was in college, carless but living off campus.

Broke, I was a vegetarian but ate very little; still, I rode my bike to campus daily, miles in each direction, worked, went to class, and then stopped off at the gym—so tired I nearly fainted once (gym staff made me get medical attention and I was beyond anemic with an iron level of "9," whatever that means).

And, no, I wasn't guzzling beer & scarfing pizza afterhours (because I had developed an eating disorder, bulimic anorexia)—but guess what, malnutritioned as I was, I GAINED A POUND.

I had starved myself to near death and the weight never fell off.

For years as an undergraduate, pale as a vampire I would teeter naked onto the scale and the numbers didn't budge (in my favor).
In 2002 I trained with my Texas friend, Angela, for the MS 150 Bike Ride to the Beach (San Antonio to Corpus Christi).

We rode 85 miles the first day of the event and finished the other 65 miles the second day, but Angela and I practiced 4-5x a week for months beforehand, covering 18-20 miles a ride up and down hilly terrain, and days when we weren't glued to our bikes we did water aerobics and walks.

Yes, then too, I gained a pound.
For me there is terrible toil in merely maintaining weight, and when I am not rigid with the exercise—I will gain 16 pounds as quickly as you can spell bacon, which I never cook and seldom eat.

--Oh, it isn't fair and I am just venting.

As much as I would love to shove six pounds of chocolate-covered pork rinds into my mouth and call it a life, I know I will be back out there tomorrow, tying my shoe laces to tackle those hills before going later to shake my fanny with my dance mates.

Praying that at some point, the endorphins kick in and I am lifted out of the grind and into the kind of euphoria that only that kind of clean living can bring.
I've endured adult terms too:

STURDY, BIG-BONED, STOCKY, BUXOM, FULL-FIGURED, BEEFY, and I am not much fonder of them.

Regardless, I will stay my course.

It is grueling but I don't want diabetes, which threatens around those lazy corners, and I know there must be other hardworking, sacrificing girls like me who have wrecked their health in the name of sexiness.

Life should be enjoyed in and through the bodies we have been gifted—but I am sadly not surprised that the flood of most glamour campaigns & ads has so many girls hung up or dysphoric over their appearance.