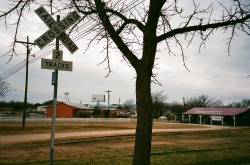 "What is taking the boy so long to pack his school bag?"

I muttered to myself, nervously.

"Told him I'd be here to pick him up at 2:30."

There I was, back in the school office, a place I had been conditioned to loathe after my too frequent visits there during my own high school years when one or another of my least favorite nuns had sent me to the principal to be lectured on the evils of insubordination; an honor student in an all-girls Catholic setting, I had had a problem with running my mouth (they said) and/or speaking my mind (my version of things).
Looking at the wall clock which ticked as loud as a homemade bomb, I wiggled in my seat, elbow mashed into the chunky arm of the man in the seat next to me.

I assumed we were all parents signing our kids out of school, an early release we had, perhaps, lied about.

Each of us following suit had written "appointment" in the slot for "reason."
Bored, I watched a stocky woman with tattoos and a man's hair and dress walk in, going white underneath her caramel skin.

"I want to see my son.

Someone from here called and said he was in in-school suspension.

I came in to see what was going on.

No, we have different last names.

His is. . ."

Appointment?

I thought, an appointment indeed.

Seamus and I had an appointment with destiny.

A date with the deer in a woods so quiet you could hear the deer breathe.

Country skies lit with stars so white they seemed aflame, burning through the dark fabric of space.
"Am I driving?"

Seamus asked when he finally appeared, hair across his eyes and bookbag slung over the stronger shoulder.

As we left, I waved kind of sheepishly at the miserable secretary who was clicking details into her computer and whirling around the red plastic flower that had been taped to her pen, a student volunteer's bright idea to lend the room a false sense of friendliness that the old sour puss wasn't capable of creating—or sustaining.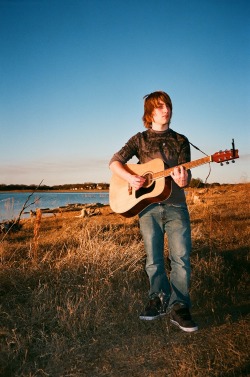 TAPS: Day is done, gone. My son.
Then, for nearly three hours, Seamus drove the truck and as we headed out of town and into smaller burgs with populations of less than 1,000, he talked feverishly about his day, the school week, his girlfriend and his punk rock band.

And because I had been alone in the woods the better part of three weeks the familiar torrent of his words both soothed and irked me.

--A quiet, unplugged weekend was exactly what this child needed, but would he be able to slow down his speech—if not his thoughts, long enough to absorb and/or enjoy any of it?
"This is cool," he said, parking in the gravel path next to the cabin, which was numbered and named.

"Peacemaker, huh?

Cool."
"Okay, here's what I was thinking," I said, my arms already slung with our gear as I worked the keys into the cabin lock.

"Unpack and get to the grocery ASAP.

Night comes fast out here; the store's a bit of a drive and the country roads aren't lit, which makes driving treacherous, especially when you consider all the deer that may pop in out of nowhere."

(We flew and got provisions and then our running errands was done.)
Back at the cabin, I told him to get his guitar and then we walked the premises down to the beachfront.

He was walking quietly (mostly because he was replying to all the texts he could not read while driving) and I took him to my special place, the collection of boulders at the end of the property where the waterline became property of the Lake Buchanan Dam.

"Voila!

We'll sit here and watch the sun go down together, okay?

Play anything you want."
"This is so cool," he said, climbing to the top of a huge rock and strumming like a rockstar who was doing a photo shoot for his next album cover.

"There's no one out here but us and those ducks."

I sat next to him and took it all in, my son's gifted guitar-playing, amazed again at how many songs he had memorized, chords he just played off the top of his head, a talent I had wanted but would never possess.

At least I had passed on a love for music to him.
Admiring the ripples in the placid lake that trailed the family of ducks, who occasionally dipped down under the water to snag a startled fish, I felt my stress lift, and as Seamus played and we sang together (when I knew the melody and could remember the words) I felt the rift that had grown between us in the last months lessen.

This moment was ours, and as we watched the sun disappear into a brilliant display of colors it was a way of letting go of yesterday and of letting each other be the people that we were, while welcoming the ones we wanted to become.

In that moment, we loved one another as we were, broken but healing.