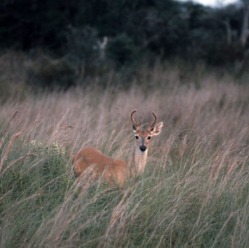 Getting a great deal in a sought-after vacation spot when the HOT is over is a bit like getting designer clothes in mint condition from a second-hand store:

you may look fabulous (for a steal) but does it matter if no one is around to view your gear?

(The other extreme also holds true.

What is the use of a nudist colony if you are its sole occupant?

There has to be at least one other guest to ogle while he/she salivates after you.)

In other words, good clothes like a good time need an audience.
It's the tree-falling-in-a-forest, does-it-make-a-sound conundrum.

We all know the ground-rumbling thud a fallen tree would make so the point is that sound like an astounding piece of music is best shared—and even compared, but to do that another warm body has to be around with which to discuss the phenomenon.

A sold-out crowd isn't required but someone must hear you hit the high notes in The National Anthem and applaud for you when you knock a homerun over the fence, or why bother?

Moments are to be witnessed and life is meant to be shared.
And, as if to visually represent my thoughts as I round the lake, finishing my second jaunt of the day, a tribe of deer that had crawled out of the brush at dusk to graze in the unrented pads freezes, hoping I mistake them for a line of the small barbecue pits erected at regular intervals.

The wild animals are a marvel and the first moving things I have seen in hours so we have a brief and non-threatening staring contest.

--But to me it's obvious: already, at the end of Day 2 in (self-imposed) Exile, the alienation is getting to me.

Next I will be ordering pizza-delivery service just to have someone to talk to for a minute.
Although it is hard to be motivated when you have nowhere to go and no time you have to be there, I got dressed and explored one of the adjoining towns (when that means drove through it, scouting out possible places of interest and stumbling, finally, onto a grocery store where I felt like a world-class discoverer).

I'd love to say I am a pioneer who has been passing herself off as a discontented settler for too long, but the truth is I am terribly shy and while the prospect of newness enchants me the hurdles of establishing myself in a new place paralyze.

--I saw two places that had karaoke, but I hate going out to social clubs at night by myself.

Not only am I a miserable flirt (not that that is my intent but the chances of my being approached are that much higher because I am traveling alone), I do not know what to do with myself, where to put my eyes or what to do with my hands (so I end up fiddling with my drink or a bar napkin all night).

It isn't pretty.
I slept fitfully, waking six or seven times when I was either freezing or boiling (as the wall units in the cabin are all or nothing) or I was strangling myself in blankets that had twisted around my torso.

Still, it was a good day and I had broadened my footstep as Simone De Beauvoir had inadvertently suggested in some nonfiction of hers I had read (perhaps it was a segment of The Second Sex); of course, she wasn't really solo but traveling with long-time lover, Jean Paul Sartre, but the hours when she was alone (and not drinking, reading or writing) she would try to increase the territory she had covered, venturing out with more confidence and familiarity each day, and semi-consciously it was the approach I always took when in that same position.
"Yes, we are still open!"

the cheerful waitress insisted, after I had tremblingly cell phoned Pat's Bar (I had found the number on the internet).

"Karaoke every Tuesday and Thursday—and tonight, we also have a pool tournament and are expecting a big but friendly crowd.

You should come out."

I smiled at her, not that she could see that over the phone but she had had me until she had started saying things like CROWD and TOURNAMENT.

I wasn't ready to make my singing debut in this small town on a night when it had big fish to fry on the grill.

Oh well, there was always Thursday, when I hoped to be able to work up the courage to try again (sans the pool crowd;-).