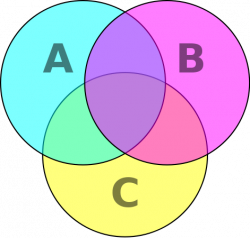 "Uhm, do you sell wine--by the bottle?"

I stammered, reading the negative response on the tattooed barmaid's face.

An outsider,

I hated ordering drinks, mostly because I had had little practice, but I had tried to buy the bottle, not because I was trying to get drunk but because I was nervous and hoping to make my order a one-shot deal.

But, no go.

The waitress, not answering but flicking at the piercing in her tongue, just looked exhausted by the question, wanting to be done with my sorry ass.

To return to her regulars, men in camouflage ball caps who ordered bottled beer after bottled beer, tipping her more generously as they got tipsy but averaging about a dollar for every inch of cleavage she'd exposed.

(Come to find out, she was the owner's daughter, a girl surly beyond her years who looked like she had screwed too many men for too little reason and had come to regret it. There was a deadness in her eyes I didn't want to fathom and an even bleaker outlook ahead for the child, a little girl, I had overheard she--a single mother--had recently birthed.) Two other young, off-duty bartenders, spent their free time at the bar, as well, and whether I wanted to or not I heard their latest escapades as each raised her volume, voices cascading over each other to get their stories out. It was a battlefield of F*bombs, making me cringe most at the smallness of their vocabulary.
When the bartender sulked into the dark room behind the bar to fetch my red wine, I vowed not to order it again, as I was sure--sight unseen--it came in a jug that had been opened an undetermined length of time ago and would be anything short of fresh or good.

She slammed the glass down in front of me and I paid her, eyeing the smeared lipstick stain along the glass' rim.

But her bitchy reluctance was working on me as, ten minutes after arrival, I was ready to vacate the premises.

Here I was uncomfortable & by myself in the middle of nowhere having an old-fashioned showdown with a wench who needed a punch in the mouth.

(Yes, I had planned to come for karaoke but having driven myself there, do you know what kind of a pep talk it had cost me to get my middle-aged butt out of the car?

And, now, I was having to PAY to deal with this dropout's bad attitude?)
"Thank you, but excuse me," I said, pushing the glass back toward her, "could I bother you for a clean glass?"
"We don't have any," she said, pouring the precious four ounces into a disposable Bud Light cup and shoving it back at me.
Astounded, I was going to leave as soon as I had washed down the hard-won swill, when a big eyed & babyfaced man approached me, gently introducing himself, telling me he was married and the father of two, but would I mind if he "sat down and joined me.

And, could I buy you a drink?"

Now, I hated beer but this smoke-filled joint with the Confederate flag pinned to the ceiling hadn't struck me as a place with a blender (or a coffee pot for an Irish Coffee), and the only place I'd visited at home on a regular basis was Wednesdays at the air force base, an early night (6:00-9:00) with a simple order of ½ a carafe of Merlot.

"A beer would be great," I told him, smiling.
Then, my impression of the bar changed because this talkative man and his friends (all regulars) had made me feel welcomed, and so for the next three hours I got to talk with and sing for some new faces.

I was just as much of a neo-phobe as they were, just as afraid of newness and change, but as they bared their souls, I heard personal tales that were tougher than most, a confirmation of the notion that people who lived in small or distant places like Alaska and the old-west often wanted to be left alone--or had a reason to be.
Regardless of where we—hunters, servicemen, plumbers, writers, horse wranglers and ranchers—had come from or why, we were all together on a Thursday night, off a lonely highway route, gathered as Billy Joel says in "The Piano Man," "to forget about life for awhile."

And, somehow or other, the need for social interaction was the overlapping portion of the Venn diagram that drew us together, and our paths aligned until we were side by side, there to listen to music, to dance, or to cry in our beers, reminded that the human experience unites us all.