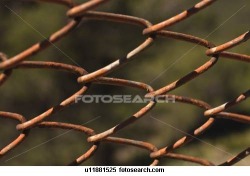 Goldfish in a bowl are low maintenance and so is a cactus.

Animal, fish or mineral, no matter, each is low maintenance but they are also low yield.

There is no relationship or depth.

You get nothing from them and other than to share a modicum of the air that you breathe they do not improve the quality of life or add to its meaning.

A plant won't listen to your problems about work, go out to dinner with you or cuddle up with you later that night (at least, I'd hope not).

They merely sit and take up space.

So, please, don't offend me and dismiss me in the same breath with a high maintenance label because I have feelings or make me apologize for my complexities.

(And, be careful:

is the problem, truly, a high-maintenance broad--as it is usually men who affix this label to women--or is the accuser just a dullard, a man dead in the water who wants something for nothing?)
You want to know what high maintenance is?

It's Paris Hilton or Adam Lambert—and at least 3 out of the 4 regulars from Sex and the City who deem expensive fashions (from hair, purses, make-up, shoes, cars, vacations, and apartments) a birthright, a steady stream of haute couture lunches & dinners out, and then—after all that fuss—he or she is no more than a primped piece of furniture her- or himself.

That, when all is said and done, there is no more flesh, blood or spirit to these human trophies than to that potted plant.

High maintenance is a racecar you constantly polish and attend to, tune up and watch over but seldom ride. High maintenance is a taker who demands endless amounts of time worrying about nothing, being petty, and whose very idea of scintillating conversation is the new hairbrush she ordered, special-delivery, online.
OCD types notwithstanding, h

igh-maintenance folk are predominantly shallow and their interiors are often as superficial as their exteriors.

--Here's the analogy:

When nutritionists balance the caloric value of foods, they subtract the grams of protein & fiber in something because, in order to break down those complex ingredients, your body uses those calories to burn it off (which is a good thing).

The tradeoff for all that chewing

marks the difference between beneficial nutrition & empty calories.

Bottom line? No substance means no substance. (Have you ever spent the afternoon with one of these high-strung energy voids?! I'll take complexity with depth if "I'm pleasantly uncomplicated" translates into lunch with an amoeba whose chit chat has the allure of a recited grocery list.) But do I want to hear a long discussion of the calories you consumed today as your sole input to our talk time? Hell no. I'd rather drown myself in a turtle pool.
After all, which of us is an air fern, completely self-sufficient—and still an alive and an interesting individual? (DON'T be boring. Life is too short to be boring--but if you are, you'll be making the rest of us wish it was even shorter.) There is a difference between having some needs and being chronically needy like a colander than no matter how much you pour into it, everything just leaks out the bottom.

But, the other side to that equation reveals that not all caretakers are the same either.

Some wish only to be absentee-landlords, there to collect the rent but not ever available for repairs or the most mundane of routine upkeep.

Now, I am not talking about unduly complicating matters because t

here is a difference between going through rough patches and having the kind of temperament that makes everything a crisis, as surely as there is a difference between a patient, observant caretaker and one who is too lazy to notice or too selfish to care.
Finally, "beauty is in the eye of the beholder" and so is accountability, but some personalities do not want to be bothered.

At all.

Ever.

These sorts want to make their beds once and be finished with the chore forever (and there isn't much you can do to convince one who is done at "hello" that a majority of the problem lies in his approach), and if a person isn't passionate or invested enough to be a good gardener than, yes, everything will seem like too much work or "high-maintenance."

A loving relationship is a privilege but growing and developing it (and yourself) are responsibilities.