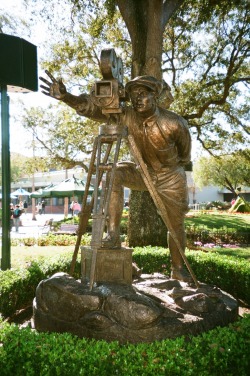 Caught the weirdest movie yesterday, do you ever do that?

Get so wrapped up in a dumb script that you cannot stop watching until its unsatisfying conclusion?

I had scrolled through the menu and selected a movie I hadn't heard of to leave on as background noise while I half-heartedly cleaned the house. . .I don't watch much TV because I hate commercials but I am a film freak, although not the buff that I once was.

In any event, there I was cleaning and trying to garner enough energy to exercise.

My intentions were good because I had already dragged the mini-trampoline, properly called a "Trimline Jogger" (but whatever), in from the garage, resurrecting it from the dusty nail where it lived because I'd decided it was too cold to venture outside and, as unmotivated as I felt, the prospect of bracing myself against the wind would keep me from exercising altogether.

So, so far so good, I figured and I let the movie play as a pleasant enough distraction.
Now, I knew it had to be a bomb because it had big names (Christina Ricci and Liam Neeson) in it and I had never heard of it.

But I also assumed it couldn't be too low budget with stars in it so I figured it could visually stimulate while being vapid enough (as in pretty parsley on the plate) to free me up to focus on seven or eight other domestic chores I would draft in my head while I jumped, pumping my legs and swinging the large cans of soup I held in my hands as weights.

(Hey, don't knock it.

These were weapons of opportunity.

See above note about not wanting to derail myself from exercising by complicating the process—I used whatever was most readily available.)
"You've got to be kidding," I reasoned with the screen, pointing a can of tomato accusingly at the lead actress.

"Is she back alive?

AGAIN?!"

Christina was imagining her death; it was really happening.

She was in denial about dying, no, wait, the undertaker was really out to bury her alive.

Then back and forth, and back and forth again.

They even attempted the sophomoric, Oh, I will wake up and it's all been a bad dream, a nightmare I can escape when I open my eyes kind of scenario so viewers (thought they were getting) got a happy ending—before the final scene changed directions, yet, again.

The lead actress might have died in a cinematic car crash but I, too, had whiplash from watching the plot veer from one possible outcome to the next.
That is two hours wasted on mediocrity I will never get back, but I feel certain I will do it again, maybe even before the year closes.

--What are the worst movies you have ever seen? And I am not talking about like how my parents walked out of the Dolly Parton/Burt Reynolds vehicle, Best Little Whorehouse, ten minutes into the ordeal, not because their moral sensibilities had been wounded but because it was just so gawdawfully terrible, but movies that you knew were bad but endured through to the credits.
Graffiti Bridge and Under the Cherry Moon,
both starring the artistically-delusional Prince, are my all-time favorite worst movies, and Nicholas Cage has contributed more than his share of dogs from Captain (Something-Italian, although Cage lost that plastic accent thirteen seconds into that dud) Mandolin to his most recent flop, The Bad Lieutenant:

Port of Call, New Orleans, a film that actually started to reek in sensurround it was so incredibly poorly written, acted and directed, not to mention that it went on and on long after someone should have shot it and put it out of everyone's misery.
So, why do we come back? What encouraged Gerard Butler to follow up the dynamic, 300, with the cartoonish romance comedy, The Bounty Hunter? Why is Cher allowed to make a film with as flimsy an excuse for a plot as Burlesque? (Who thought that was a good idea, putting up the front money for a guaranteed disaster?)

Maybe it's that dark side of human nature that makes one rubberneck at accidents, I don't know, but I never do seem to learn a lesson, and somethings will just always intrigue—like I would go see the next Demi Moore movie, if someone was brave enough to give her another shot at acting.

I would go just because I like her and I want her to succeed.

Or maybe it is the memory of the successes that root us on through the dismal times like Winona Ryder in Heathers and Nicholas in Valley Girl and Raising Arizona.