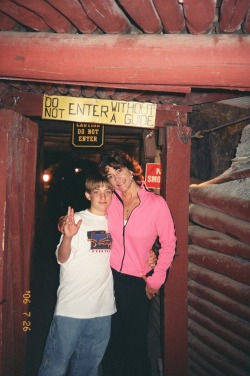 Done admiring the circle of international children holding hands across a human palm-sized globe, I put the ornament back in its box and then into the larger bin of unused ornaments, closing the lid tightly for attic storage.

I removed the other empty boxes from the room before turning off the lamp, letting the colorful tree lights move my heart to a merrier memory.

I loved the fantasy of Christmas lights, especially the first few nights—and the last, but I still wasn't ready to hang that particular ornament.
Since our blended family began, we have had a tradition of picking an ornament each year that makes a statement about who we were or where our hearts were, and the globe with the world's children was from 2006 when we were passionately pursuing the adoption of an older sibling pair from Russia.

Dima and Dasha were a ten- and a six-year-old brother and sister from the Fallen Angels program for older children normally overlooked in these proceedings.

Most adoptive parents vied for babies because they were unwritten slates but, with an eight-year-old ourselves, we thought the older children that no one wanted might be a perfect fit for our family--and Seamus would get a brother
and
a sister in the bargain.
Having the love and resources to care for more, we opened our hearts to the idea and our home to inspectors and a psychologist who grilled us all individually, then as a couple and, finally, our son had to face her rigorous and probing questions on his own.

I bought Russian language CDS and flashcards, and we had to read a minimum of five books on "raising the wounded child."

We attended a "what to expect when you are adopting" course together and then Steve drove to Dallas for a weekend of additional training.

The agency also provided us a booklet length checklist of things to fix in our home, mandating that we baby-safe kitchen and bathroom cabinets and cover all outlets (for 6 & 10 year olds, who would be 8 and 12 by the time the adoption was finalized?); our bedroom & bathroom doors could NOT lock.

We needed a fire escape ladder for the second floor as well as another fire extinguisher in the kitchen, and a written escape route with a blueprint of the floor plan on file, to name a few adjustments, and all documents--about the equivalent of a house-closing in quantity--needed to be provided in triplicate.

It was a time-consuming and a costly experience that went nowhere.
I have endured a fair share of heartbreak in a variety of ways, but when we were denied the right to adopt (based on an extended family member's refusal to cooperate or participate in the process, even in as removed a way as via a one-time emailing) a dream of mine died inside of me as painfully as if a chamber of my heart had collapsed.

(When I got the news, I pictured the crystalline cave that Superman lived in shattering in on itself.)

Here were unwanted children, desperate for a family to belong to and we could do nothing to help. Our hands and our hearts were tied. (*Note my picture of the SHAFT.)
I think of those children often and I wonder where they are, and in this season where I do see so many families moving to adopt and join lives with new children they have welcomed, I am ecstatic at their show of love but I cannot help but hurt for Dima, Dasha, and ourselves, at the lost opportunity.

I trust that there is a bigger picture I do not see and that events happen for a reason, I really

do

, but

I am not yet ready to hang that ornament that was bought in the middle of the process as we hopefully planned for our future with children we had yet to meet.

Ornaments adorn a Christmas tree as children are the fruit of a family tree, and as a symbol of celebration that

ornament may go unhung another year but its sad melody has not gone unsung, a tune no longer filled with rage and frustration but just one that wasn't written for us. (But, wherever you are, my beautiful angels, I did choose you, and we love you. Very much.)
The holidays are statistically difficult for the lonely and that broken piece of my heart goes out to the forlorn in empathy. And who doesn't know the sound of her own profound disappointment because to dream is to risk? I also have a special love in my heart for childless couples who wait, patiently their entire lives, for that manger to be filled with hope every Christmas morning. If pain had no other purpose than to bring us alongside those who have likewise been pierced, then I would be lost in the longer shadows of parents who have grieved the death of children they have held and known. May we all learn how to
put on the garments of praise for the spirit of heaviness
. And, one day,
may our tears be turned into dancing
.
Granted, on this--the first day of Christmas--I never have been too sure what I would have done with a partridge with/without the pear tree but may your true love bring you some kind of hope in this eternal season of peace, and let us all cherish who we have while we have them. Love and be good to one another.