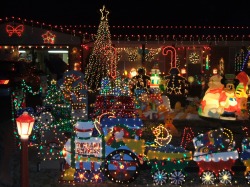 "Bless me, Father, for I have sinned.

It's been two weeks since my last blog.

I am afraid I have finally fallen off of the BLOG Wagon."

In two weeks I have written nada.

Two weeks(?), that's a fortnight!

Where have I been, indeed. I do not have a solid answer but Steve was out of town for a week, and yes, I had several events to attend every evening but none of those are bonafide excuses.

Writing and checking into my own site is no different than any other discipline:

a body in motion wants to stay at motion, and a body at rest wants to remain at rest. . .
Truth is--and I argued this point with an old flame, once upon a time--no matter how busy I get I ALWAYS find time to squeeze in whatever is most important (and that's a good mood ring, the truest indicator of what my priorities are at any second).

I would go so far as to say other people are exactly like me in this regard and, if nothing succeeds like success then nothing dominates the Daily Planner like regularity, those activities we thrust ourselves into every single day (like eat, sleep, talk, and bathe) and wouldn't or couldn't miss if our lives were at stake.

And although blogging is certainly nowhere close to a life-or-death platform, the fact of the matter is when I write, I write, and when I stop, I rust up like the Tin Man, overnight, and I have a devil of a time getting going again.

When I stop writing, it is as if I have stopped noticing.

No event seems notable and every topic feels trivial, and when in shut-down mode I even lose the capacity for sensory detail, the skill that makes entries unique and readable.

I feel flat like life has lost its savor.
When stranded on the roadside, you need forcible action from the outside to reinvigorate the insides.

Like it or not, if your battery won't start, the fix requires jumper cables.

It's an ugly job but when your drain is clogged, you need to get out the plunger and plunge so here I sit, trying to push myself through my own sludge and mental sluggishness, praying a scenic overpass waits to steal my breath on the other side of these woods.

Feeling like the weary survivor of the Blair Witch Project, sniffling, I trudge through the confusion of my inactivity, a forest that thickens with each passing day like weeds on speed or hormonally-unregulated facial hair.
Where has half a month gone?

There was Thanksgiving, spent with a couple we invited over, and then a visit to Kerrville (ostensibly so Seamus could visit his girlfriend but Steve and I planned to hike Enchanted Rock, which was so crowded they closed the park.

--When have you ever heard of anyone CLOSING a park, unless it's due to a pending avalanche?

Enchanted Rock, apparently, gets so overcrowded so often they have a sign erected before the entrance that they unfold when visitors start banging elbows).

Steve went to Washington and I stayed here because we are not retired.

And, we have a kid and four dogs that both of us could not abandon at the same moment. . .Then, rather joylessly, I mailed Christmas cards and decorated the house for the holidays, went to an air force retirement, and attended the induction ceremony for our son's National Honor Society.

When Steve returned, we lit up the outside of the house, had a karaoke party and I went to another tough, tough, tough audition.
Proverbs promises that "in all labor there is profit," but it is hard to keep your flag flying—especially a clean, ironed flag that one expects to see floating high overhead.

It is harder still to keep oaring, especially when it is late in the season, your muscles are cramping and your hands are calloused, and the engine has conked out because you have run out of fuel.

But what do you do when you haven't seen shore in months?

That is my gut response as we close out this year.

I won't miss much of 2010; it has not had a lot of highlights.

But, what if this unvarnished boat of a year that has splintered me with its coarseness is the best example there is of "faith is believing in your heart what your eyes fail to see"?

I don't want to envy other people's quotient of happiness.

My prayer, as I struggle to get across this finish line, is I want my own portion to satisfy, that it feel not only like enough but exactly the nutrition my soul needs.

–THOSE are the Christmas lights I most need hung this year.