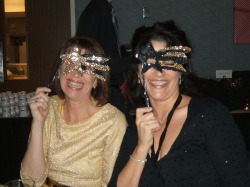 After a sumptuous jalapeno chicken burrito lunch, a birthday treat on the covered patio at Guenther House, the renovated mansion-turned-restaurant/gift-shop owned by the family that, once upon a time, ran the Pioneer Flour Mill in downtown San Antonio, I was happy to be moving again.

My lovely friend Marcia, a vintage shop owner herself, had planned our day together, filling it with some of our guilty pleasures.

Next on the docket was La Villita, an arty block at the Riverwalk, and there was Found, my favorite haunt full of unique curiosities, a find Marcia had introduced me to a year ago.

She knew all the best spots.
"I love him," I said the second after entering, laying my hands on the rustiest object in the tiny room.

The tag said Antique Tobacco Cutter found in the San Antonio River, AS IS.

I set the piece on the dealer's desk, claiming it as taken because I had learned a painful lesson the week previous when I did not pounce (but continued looking to see if there were any other one of a kind deals on items that had gone out of circulation but needed a loving rediscovery before I checked out) and someone else bought a piece out from under me.
Don't get the wrong idea.

I am not a hoarder.

I do not have a fat wallet to blow on extraneous garbage, and I am a novice antique shopper.

I have loved the craftsmanship of old objects since I was a kid, but it was a passion that could not have been more discouraged by my mother—a love not shared by any of my adult brothers or sisters either.
As the anniversary of another birthday passes, I realize that a critical element about this season of my life is that I pursued now the interests and activities which had most appealed to me as a child but for one reason or another got swept under the rugs of my heart.

But the call these things had on me has never gone away, let alone been quenched and, without exception, everything that had had sway over my girlhood imaginings whispered to me still.

(This revelation made me remember how my mom had started collecting stuffed animals a few years back; she said others might have thought her silly but it was a desire she had always wanted as a little girl and could not afford.)
On the other hand, I commiserate with people like actor Billy Bob Thornton who have a phobia about antique furniture (I believe, he associates it with death or mortality).

Oftentimes I cannot walk into antique furniture stores, especially ones with lots of heavy furnishings like armoires, bureaus, dressers, formal dining room tables and chairs, as the smell of rotting wood and layers of polish, dust and the lifetimes these ancient pieces have outlasted accumulates to make me dizzy.

I am extremely receptive, even sensitive to stimuli and sometimes this keen sense of observation (where I can imagine the people the items have belonged to and the eras that must have come and gone since it was built) can creep me out, but vertigo is set off only if there is an overwhelming odor, illness I do not feel if the store is well kept, cleaned frequently, if the pieces move—and don't spend a fourth, overpriced life in that storefront, and if there is lots of sunlight and good ventilation.

(But, the same rule holds true for me in the homes of multiple-cat owners, although then there is also the allergy aspect to contend with. . .)
Needless to say, I do not own much antique furniture (and the most I have spent is $300 on a Victorian bar).

I also have no desire to fill my home with such décor, as too much in one place tends to have a dark, somber feel to the rooms they adorn which saddens me.

No, I like to look and to appreciate the now rare woods and raw materials that some of it is made from, considering it more artful than functional.

(And sweet, knowledgeable Marcia has been instrumental in talking me through inventory, explaining the best designers and the biggest sellers, giving me a crash course in collectibles like Depression glass and chintz--which she gifted me my first and only piece of).
Using birthday money, I pay the shopkeeper and take the leaden paper bag she hands me, weighted with my precious cargo, the iron man that time and the running waters of the San Antonio River have corroded the edges of, his past like his features, indistinct.

The story of his life, the work he has done, and how he ended up in the river are mysteries I can only guess answers to but whether he was dropped, thrown or lost, in saving him from the shelf, I give him a new home where he will be cherished and can become, next, a part of my family's (his)story.