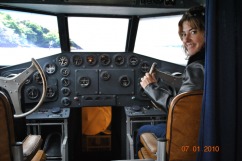 Headache is caving in the temples before I can pull into the drive, peel off my suit and throw myself on the bed.

BAADD DAAYY!

Don't talk to me right now because I have nothing good to say.

If you force me to fess up, I will quit my job on the spot, walk away and be relieved that this "windfall" would become someone else's yoke.

It's not worth it, the demon voices bore into my skull.

If I were an accountant this would be our tax deadline week.

We don't prepare taxes but I do work in an office (and I have done my homework, researching online the difference in pay and job description between a receptionist, a secretary, an administrative assistant and an office manager) and I do all of the above without having a compensating title that comes close to covering what I am asked to accomplish any given hour, day, or week.

I am overworked, underpaid and lacking in power ("prestige" not pretending to factor in).

So why do I stay to organize the beehive, keep operating details in order, to order/stock office & janitorial supplies, to prepare and mail correspondence, import computer and online data, run reports, schedule events, keep files & finance records; to select and purchase business machines the office uses, copiers, printer, computer, as well as the envelopes, ink cartridges, paper and certificates we hand out? (I even had to fire a man who was doing advertising for us.) Great salary and job satisfaction?

Yeah.
Before Steve retired from the Coast Guard he worked with a gentleman who really "worked" the system, and I have always secretly relished being that kind of a selfish prick(ly pear cactus).

He was the kind of salaried personnel who could've managed to get maternity leave had he thought of it.

Or sued the government for being sexist about it and not offering compensation to the supportive spouse (but he was single, and no wonder).

There is always at least one at every work place who has somehow finagled more sick leave in a year than the Shah of Iran did during his cancer run at the Cleveland Clinic, or the guy who has had more family surgeries and elderly relatives die than anyone is naturally born with, but it's just as well, as what do these types physically complete on a regular basis when they actually show up to warm the chairs at their stations? (How can you be running any program if you are GONE all the time? And, what is it you think you are in charge of that hasn't fallen to shambles in your extended absence(s)?)

What is worse is in my current post the few in question have salaries that are up for negotiation at the impending conference and don't think they aren't each expecting hefty raises for their due diligence. (To quote an old boyfriend, "The committee got together and decided it best to form another committee. . ." the endless loop of the dilettante.)

I have not heard a word about my salary increasing; no wonder this job seems to have a turnstile built into it.
These scenarios are more common than not now, and a strong work ethic seems cast as a burden for the too-stupid-not-to-have-found-a-way-to-finance-that-beer-bong-or-wriggle-out-of-some-responsibility-or-another, a quaint part of the past.

The saddest part is another friend across town has a hard-working husband who just lost his job because his company is trying to cut overhead in order to sell the business, and what is her husband, an untitled worker bee, doing with his last few days?

Teaching his job to his boss, whose own duties are so nebulous he had to learn Nate's to have something substantial enough to argue for the permanence of his own "position."
Maybe my husband is right:

we need that job application for "Independently Wealthy" to open up and be the first ones to climb aboard.

For now I will just take medicine, close my eyes and dream up a fairer tomorrow.