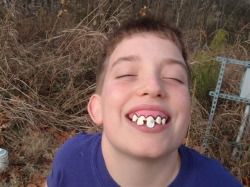 Today was the fifth day of fog in two weeks and that spooky haze proves it is beginning to look a lot like Halloween--and I couldn't be happier.

Maybe it's because the free-candy blitz falls in fall, my favorite season.

But more likely, I love Halloween because it is three days after my birthday and is paired, therefore, in my mind with yards of good times and wonderful memories.

Most of my birthday parties were, in fact, spent in costume, although I do not have a lot of pictures from my girlhood and only one from a birthday party, my thirteenth, where I went 1950's dressed in my father's track letterman's sweater, saddle shoes and a facsimile of a poodle skirt.
My mom and dad had six children in eight years, and they were young parents so our childhood costumes were hopelessly homemade. . . And by that, I do not mean these configurations that the current preponderance of sewing homeschooling moms creatively spin out in magnificent fashion.

I mean last minute, catch-as-catch can, "Mom, can I cut up this striped sheet to pull over my head and be a bloody ghost?

Do we have any food coloring?" kind of get-ups.

Plus, a body had to hurry and scoop up the available whatnots around the house before older brothers--who were mindfully more aggressive about endeavors like the race to ring the most doorbells and collect the most chocolate (not to mention dodging the duty of being asked to tote along a younger, slower sibling)--did.
Every Halloween as we walked by the fancier costumes we would swear that "next year" our fate would be different but then time would slip away and we'd be right back to the last day of October with nothing planned.

Most years we defaulted to the easy picks; we would walk out of the house as a bum (borrow dad's hand me down pants and too big shirt, rubbing soot from the fireplace on your nose and cheeks), a witch (wear all black and staple together a pointed hat from construction paper), a clown (don mismatched clothes with a vest and loud tie, tuck one pant leg into a tube sock), or a housewife (robe, slippers, curlers in your hair & cream on your face).

Back in those days, we had no fancy trick or treat bags either; we simply used the pillowcases off of our beds.

And there were no warehouses or online shopping sites to select unique costumes in sizes that fit you, if you could afford it.
We had no budget for imaginative creations and it was just as well, as our worried mother always insisted night had fallen and the Cleveland weather mandated that we wear puffy winter coats under the rag-tags we had thrown on our backs and called costumes.

Out of sheer necessity, I had ingenuity (and won third prize as a cluster of green grapes when I was a senior in high school), but my brother, Bill, was something else entirely.

He devised and sewed his own costumes like a full-bodied furry monster one year (which was astounding except that he had bought the blue fur because it was cheapest per yard but he wound up looking less than scary and more like the Cookie Monster), but his efforts got increasingly complicated and more successfully and expensively realized the older and more experienced he became.

And, he continued to wear costumes and enter--and win!--contests years after the rest of us had decided we were too grown to be going from door to door; plus, it was easier to buy your own candy than to sing and dance for licorice and dum dums in off flavors, which sat--after our legal raid--in the bottom of our candy bowls until they went stale. (Bill was expert enough to have run a Special FX department at a movie studio, but does karate and fight choreography for films, instead, in addition to holding down a full-time job and the myriad of hobbies and clubs that he and his wife belong to with their boundless energy.)
When trick-or-treating, we loved those who gave us real chocolate but the best prize was the full-sized candy bar, which almost no one handed out (but if a household did, we would, in consecutive years, beeline to them first, as those were the first houses to run out of candy and then turn off their porch lights).

We avoided the people who gave us apples, (three) pennies, or toothbrushes, and every year our parents threatened that we were not to eat anything until we had brought our bundles home and mom and dad inspected them to ensure that they were free of injected poisons and/or were completely razor-free.

(Only years later, when we had discussed it, did my brothers and sisters and I—who had broken my candy pile down into kinds:

sweet tarts, gums, hard candies, suckers, candy bars and then sub-categorized those into Milky Way, Three Musketeers, Snickers—realize that mom and dad would take some of their favorites out of each of our piles for their own secret stash.. . .)
Nowadays, Halloween gets burdened with a lot of inaccurate, cultural ridiculousness ("It's the Devil's Birthday!"), but once upon a time it was a kid-friendly dream come true, and a chance for the community to open its doors and do something nice just for the hell of it;-).