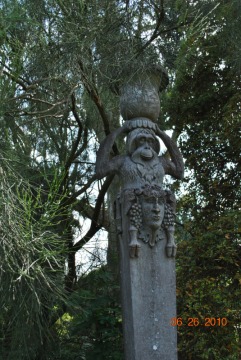 "I want something from you that only you can give me, your absence" (followed by the jazzy top hat sound of the drumset, signifying that a one-liner is finished).

Most of us would be willing to take a day off from exercising (too easily for far too many of us) or even take a break from sugar, but I have three friends who I doubt could go twenty-four hours without passing a sarcastic remark.

I will also bet you know someone like that, who you dare not mention anything kind or sweet around—and, for God's sake, never compliment another human being or you will set off their sarcastic streak:

"Well, if it isn't the Mutual Appreciation League.

It strikes again.

Just when you thought it was safe to go back into the water."
"No, it's not my real first name.

I'm just breaking it in for a friend," said Groucho Marx, a renowned sarcasmist (coinage found on "The Sarcasm Society's" web page), as was Oscar Wilde, but unless you are gunning for a showdown, how does the average person hold a normal conversation with a sharp-tongued party when every topic gets short sheeted or run aground with the constant showstoppers?

I can appreciate a keen intellect and a bitter wit, but in lesser hands and minds, as is too often the case, it is imbecilic.

Oh, sarcasm tends to be hilarious--when you are fifteen and in geometry class, sixth period after the starches and sodium from the cafeteria lunch have plunged you into a carcinogenic coma.

But even then, the put down is only funny for twelve seconds.

This sophomoric humor has the shortest shelf life of anything in the biodegradable world next to the last chocolate bar at a menstruation convention.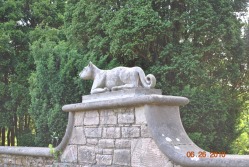 "I have never killed a man, but I have read many obituaries with great pleasure," Charles Darwin. Sarcasm attacks. It tends to be defensive and much of it irks everyone within earshot, not simply the person targeted for the insult.

Too frequently it isn't humorous, or it is funny in the way that guys at midlife who still live in their mothers' basements find themselves ingenious when they are high (for the fourth time in a week and it's only Wednesday).

Or worse it is like those aging thespians who have done stand-up for too long or who have specialized in improv and so see the world, not only as their stage but as a spotlight that never goes out, a counter that stays open for them to push their rancid goods around the clock.


"He can compress the most words into the smallest idea of any man I know," Abraham Lincoln. In the predatory person's repertoire sarcasm is as original as a whoopee cushion and funny as rubber vomit.

These are outdated and childish tricks like exploding cigars and tongue-staining chewing gum, and they luckily never amount to more than silly moments of annoyance, although it can taint someone's impression of your personality permanently.
"A modest little person, with much to be modest about," Winston Churchill. I am not advocating that we should be blissful Teletubbies, humming happy songs to ourselves and detachedly loving everyone and everything every minute of every day, but sarcasm and the degree to which you are sarcastic is an important indicator of your ability to communicate, and it is inappropriate to spout forth with superior intentions when the scene requires silence. It takes maturity and compassion to read a moment to know what is required from you--if anything.

In a negative climate sarcasm becomes a contagious addiction, a symptom of an imbalanced diet.

Loud and mouthy are not attractive traits, single-ly, but pair them together and they equal obnoxious, something you might want to be on the lookout for and address sooner than later because no one can live on canned corn alone.