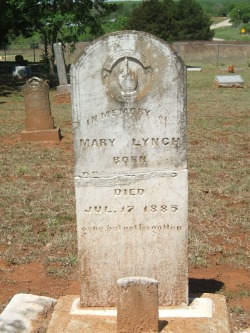 Looking at the clock a smile curls my lips because it is Friday and the eighties pop-song adage still holds true:

Everybody's working for the weekend.

Everybody wants a second chance.

Everybody's going off the deep end, everybody wants to find romance.

Thankfully I don't need a reason to get happy whenever Fridays roll around, not that the weekend will be memorable (other than a drama banquet we will attend at The Majestic), but if the weekend is predictable then it's nowhere near as monotonous as the week--all 168 hours, 10,080 minutes, 604, 800 seconds of it--which goes a little something like this:
0 stops at a fast-food drive thru (although a frozen mocha sounds tempting)
1 pat on the fanny
2 crosswords
3 Far Side cartoons
3.45 hrs of exercise
4 trips to the grocery
5 hours dodging telemarketers
6 showers (and reminders to dust)
7 skipped breakfasts
8 glasses of wine
9 hours commuting
10 loads of laundry (and hours reading)
11 seconds smiling
12 late-night peeks in the refrigerator (although I cannot do it without remembering Sam Shepard's Curse of the Starving Class, his absurdist play about idle American habits)
13 sneezes (because no one's dusted)
14 meals involving chicken
21 cups of strong coffee
20-40 hrs. (paid) work week
42 minutes online checking email
56 hours of sleep (with medicine)
69 deflected arguments & curbed comments
75 minutes in the restroom
100s of prayers
25,200 blinks of my eyelashes
70,000 steps
120, 960 breaths
1,000,000 thoughts, countless dreams
A quote from The Life of David Gale is the most straightforward way to summarize this line of thinking; in the movie, Laura Linney plays a terminally-ill woman whose answer to a friend's query about regrets is, "I wish I would've had more sex."

Whereas esta verdad all by itself because good sex is great, if in short supply, I have taken the liberty of enlarging the significance of her expression of remorse to encompass any of those things that make us feel good, the ways we deeply connect to the cosmos and passionately get to enjoy our lives with others.
I say that and then scan my week in review (which could be extrapolated to a year with few revisions, unfortunately).

How sad is it to see the anemic portion spent on joyful activity or laughter?

To know that there will be zero minutes--again--spent dancing but far too much time watching others adventure on television.

Do you know that in my bridal registry I refused to order china but requested that the saleslady, who eyed me dubiously, mark down camping equipment?

(As it has played out, however, in over a decade of married living we have only camped a handful of times so I probably should've been more practical and accepted the china.)
A rut doesn't carve itself, nor does it develop overnight, but often by the time you have noticed it you are already so entrenched that the prospect of clawing your way out is harrowing.

My wedding list assures me that I started out with hopeful intentions, anticipating good times to come but somehow I lost track of myself and slipped into becoming an accomplice in robbing my life of its sustaining variety.

By not defending my appetites, the need to get fed at least a minimum of certain foods, I may have voluntarily opted out of making these happen.

Where did my silliness go and when did it drain?

I don't know but I take responsibility for letting my life thin to its pale version and I am, now, likewise as hellbent on altering those statistics.