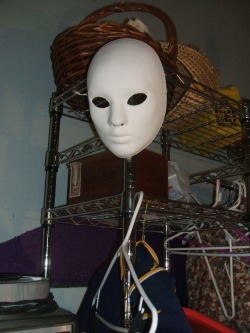 The worst trespass I have heard (other than Fitzgerald plagiarizing pages from his wife's diary) was what Ted Hughes did to Sylvia Plath.

The woman had obviously despaired while almost sloughing off the poems that would be her posthumous collection, Ariel, but Ted, father of her children and (therefore) executer of her estate, switched the order around so the flow had a more positive bent, and apparently morbid curiosity over what became her public suicide made the book sell like scandalous hotcakes.

That kind of personal disregard and professional blasphemy sickens me.
Want to know another secret?

Step in close and let me whisper in your ear (are you listening?).

I've got about a ten-second fuse for boredom.

19 million Americans suffer depression, and I want the statistics that show how much of that stems from boredom.

Boredom is insidious.

It makes us do wild things and like a dog that's stepped into a fireant pile we will do almost anything to stop the sting.

We want the perks, the peaks, never the valleys.
Now, I am on my back patio, bracing a foot against the rusty base of the firepit (I'm using my body to offset the weight of the water inside it, dumping yesterday's rainfall because standing water breeds mosquitoes), hearing my hairdresser tell me about how she has gone home to find her retired husband stretched out in his armchair, staring into space with a lost look in his eyes—even after she had greeted him.

"The first time it happened," she laughed (it was that or cry), "I thought he'd had a stroke and couldn't move.

Or worse!"

I am out here because it rained all night last night.

We needed it, and it has brought temperatures to a manageable level.

With a strong wind that wants to get under the wing and lift, the weather tempts, calling to me—the first cool day after a scorching few weeks—to GO.

Only I don't know what to do with myself except there's Edna St. Vincent Millay in my head:

I burn my candle at both ends, /It will not last the night.

But ah, my foes, and oh, my friends, /It gives a lovely light.

What settles urgency?

What constructive activity can I do with what feels like a destructive force churning, Go, Go, Go! the way one chants before sending warriors to battle? And, what am I fighting for?

An end to monotony?

This anxiety floats.

Unattached to anything particular, it wants a life larger than the tank I swim against, to see something beyond this thickness of sky.

A need that's outgrown the cheese crackers and circles of cereal I am given to pop in my mouth.

A need that is getting hard to appease, one with a full-set of adult teeth.
I felt this distemper coming so I had wanted to walk, to go for a long one to burn some of this off, the kind where I could get sort of lost and be unaccounted for for a few hours.

I wanted to be gone before everyone else got home and the routine of our domesticity drove me further into this hole.

--I am happy for , perhaps in awe of, those for whom (suburbia?) is the answer, but I wasn't designed to stay in one place, spinning my wheels and waiting for the boy to grow up and go off to school so I can, finally & properly, wig out. . .
. . .The heavy rain makes the weeding I throw myself into next easier, the ground yielding the pests at the root.

I think about friends who are doing a study on cultivating contentment, but that thought just makes my mood worse.

There sits Dreiser's Carrie at the window, night after night, waiting for her dreams to happen while she rocks in her chair.

Rocking.

In.

Her.

Rocking.

Chair (faster and faster?).

Maybe that false movement is what feeds the trend for treadmills, attempts to outrun mortality.
I sweep the front porch and water the indoor plants that don't have the benefit of rain; this idea, not the work itself, leads me down a rabbit trail to plantations that had house help and field hands, and that decision--which was made for them--directed the slaves' destiny.

And, I do.

Right now I feel chained to circumstances which chain me to a smooth, often too placid life like a houseplant that doesn't have to weather much but also cannot feel the bright sun, or a cleansing rain or breeze.
And now, no flurry of activity is going to fix my unease because it is happening, again.

My breath shortens:

I see the Chilean miners under unfathomable tons, a mile of mountain between them and fresh air.

Only, I am not born into a cast system or trapped as an occupational hazard.

I cannot escape because I am trapped inside my life:

how does one shed that and live?

I do not know what others do when they feel like this.

How do I even know they do?

They are certainly not putting it out for the universe to see on the internet (naked pictures of themselves, maybe, but not naked emotions).

And, if most of us do live lives of quiet desperation, then why does this valley seem unoccupied?

Why are so few voices willing to call out (to those of us who wait in the darkness all around)?

Marriage is no safeguard against loneliness and alienation is not a town with POPULATION 0.