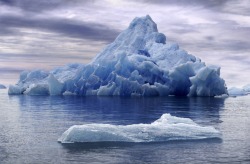 "Wine?"

Elizabeth asked, pouring a generous glass when I nodded vigorously.

"Or I've got something stronger?

We're having steak, potatoes, corn and peas.

Do you think we need a salad?

I could make a salad.

No?

Well, here you go.

Red wine goes with everything."

The gentlemen were out manning an age-old ritual at the grill. We were giddily enjoying relaying the juicy encounters we had encountered in their absence (or should I have said, "In their absence, we were giddily relaying. . .). We were being bad, whispering and checking around the corners so even the kids couldn't hear our girl talk.
"That's what I'm saying," I smiled, getting up to make the faux pas of putting ice cubes into it.

"Can I help you do something?

I'm not comfortable sitting here watching you run around.

You worked all day before this."
Her house was spotless with gleaming wood floors and family portraits in handsome frames along the red runner on the dining room table next to scented candles.

It was always interesting to see childhood friends living adult lives and seeing how others ran their affairs and made sense of the chaos that is raising children. Meating bones of the normally invisible family dynamics & couples tensions.
"Erin is so excited you're here.

I told her you do all kinds of plays and sing and dance.

She wants to sing for you, if she's not too nervous.

And she got all dressed up for you."

As if on cue, Erin bounded into the kitchen in a cornflower blue dress, her long brownish hair combed back into pretty clips (I think she may have had on her Sunday shoes over white bobby socks).

"She loves to watch those shows, Dancing with the Stars and America's Got Talent."
"I'm gonna start taking dance lessons soon," Erin sparked, doing a quick offkilter pirouette.
"Can you imagine if they would've had American Idol when we were growing up?

You would've been famous," Elizabeth prophesied as I nodded; this time in protest.
The kids showed me their hamsters and Erin, ipod in ear, sang for us. Then we took our dinners to the patio.

It was sultry outside so the kids jumped in the pool.

There were too many residual city lights to see stars but the night was incredibly bugfree. Soon the neighbors yelled that the kids were too loud and so were sent inside, but not until we had all shared bad beighbors' stories.
"Don't know if you've noticed," Chris started, cutting into his steak, "but Vegas has a homeless problem.

You can't feed them.

If the police catch you, they'll give you a ticket.

–Isn't that good meat?

We've got great meat out here."
"Yeah," I started when Chris jumped up to refill my wine, "New Orleans had a lot of street people too.

Always."

Apparently you could bungee jump from the Stratosphere but not aid the homeless, who really were everywhere.

Steve and I had noted the entrepreneurs on both sides of the walkways over the highways with coolers of "ice cold waters for a dollar" and had counted four girls each holding punier, more pathetic homemade signs that said, "Preganant (sic) and in a bad situation" and "Saving money to fix our van."

But we'd also seen the smart-aleck whose sign read, "Why lie?

I want your $1 to buy beer."

And another guy, obviously mentally ill, kept screaming obscenities and threatening to "kick anyone's a*% with this cane."

But he had his hat out for money too.
"Las Vegas is hurting," Elizabeth sighed.

"Property's gone to the toilet and construction halts mid-project because contractors run out of money.

The schools are good, close, and my job is super-busy."

She worked at a law firm, dealing mostly with insurance fraud, and she was damned good at her job.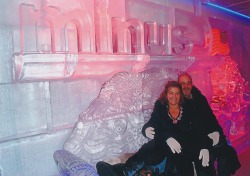 When Chris brought out a picture of Elizabeth's dad, now deceased, meeting the president, I started crying again.

"Oh, I loved your dad.

I haven't seen him in soo long.

This picture is killing me."

Sean, an Irish immigrant, had come to the country with nothing but dreams and had opened his own video business.

He was a driven and a funny man who had exposed me to true Irish culture and had given me one of my first jobs.

Elizabeth wiped tears from her eyes and squeezed my hand.

"Each of us in our way had difficult upbringings," I smiled as did she, knowingly back, "but we learned to laugh at it. Hey guys, did either of us ever tell either of you about the time we were bored one weekend in Collinwood? Well, Elizabeth there got the idea to go streaking in the park..." Elizabeth laughed so hard she spit Coke, and her face was red as if she couldn't find her breath. "And, you know what she did? Beat me back to the car--with the keys and our clothes. Then she turned on the lights and chased me around the trees I was running behind, beeping the horn so the whole horny neighborhood would see me too."
As she drove us back to our luxurious hotel with the light on top that is visible from space, I got quiet, reflecting on our week in Vegas.

Steve and I had done a bit of everything, overeaten expensive Kobe beef from The Burger Bar, survived a convention after party with an open bar, lobster tails and shrimp scampi.

We had even played the CSI game and had tickets to see the Titanic exhibit the next day.

There was even mention of a trip to Minus 5, a bar made completely of ice—chairs, walls, bar, the glasses themselves.

But breaking bread with my friend and her family had been the most significant event and had brought the most peace.

Getting out of the car, I thanked her again for her lovely hospitality, trying to move faster than my tears. Regretting that we didn't live closer.
As we got ready for bed upstairs with our view of the Rocky Mountains encapsulating Vegas, Elizabeth texted me one last time:

"Seeing you always makes me feel so much better."