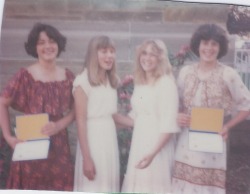 The Nevada night breeze was a strong but wet tapestry of hot currents threaded together from multiple directions.

I leaned against the black pyramid, trying to remember what my middle-school best friend's husband looked like;

Elizabeth

was at home mashing potatoes for the cook out she had invited us to so Chris was picking us up at the hotel.
I was excited and nervous about the reunion:

I had only seen her once in over a decade and not since 2005 when she had moved her son and daughter out here to join up with her spouse who had landed a lucrative job as a Vegas contractor.

I pulled down uselessly on the hem of my too short jeans skirt and watched Steve pace, hands in his pockets.

As usual, we were conspicuously early. "There is a ton of traffic.

Give the man a break.

She said they live nearby."
"How am I supposed to be of any help in recognizing him?" Steve tiffed, now in the middle of the row of taxis lined up outside the Luxor (with all the partying going on around us, I was glad to see that most were letting the sober members of society drive).

"I only ever met the guy once--at our wedding."
I paused before answering what I took as a rhetorical question, noting the tiny Asian woman in sky-high heels who would be in traction before she got to the end of the block.

I was long past the age of crippling myself for fashion.

"Elizabeth said it's a midsized white car with Betty Boop decorations.

She said it would be hard to miss." Truth was, Vegas was a taxi & limo playground; cars were in short supply.
With a honk and a big smile, Chris beckoned from behind the wheel, chatting amiably when we got in.

"Just leave the windows down.

The air's broke but the breeze will pick up once we get moving."

He told us he had been laid off and listed an impressive resume of the casinos and businesses he had had a hand in building.

Yet

it seemed that in the town of excess & indulgence where hotels had roller coasters on top of them and oxygen bars and malls inside of them selling everything from the five-flavored popcorns we had bought for Elizabeth's children and a liberty statue made of jellie bellies, where every machine is taller, brighter and louder than the one beside it, Chris could not find employment. Apparently, the economy was the economy & no place was recession proof.
Newfangled jobs often seemed strange to me, businesses like Edible Arrangements (overpriced fruit on toothpicks) and dog hotels booming while traditional ones did not fare well.

I thought the job I would most want in Vegas was selecting the mix CDs casinos played, non-stop mood-enhancing tunes.

It was an eighties pop star conspiracy, a brainwashing of upbeat music (lots of Micheal Jackson) and the gamblers' anonymous theme song, George Michael—no joke—asking gaily, "Why don't you DO it?

With a monkey on your back.

Why can't you DO it?

Why can't you set your monkey free?"

Why, the day previous, I had sat at an out-of-order gaming machine (because there are no benches or free seats anywhere in Vegas—every one belongs to a lounge or a casino) and saw the employee jack hammering behind a roped off section of seats, tearing up the concrete, probably removing a machine whose slots got a little too loose or gave away millions.

I never have understood how someone thinks they can beat the system or win against astronomical odds.

These magnificent buildings did not pay for themselves.
One second I was lost in thought and then the skyscrapers and architectural amazements melted away and the tree lawns, mailboxes, and sidewalks of a mild suburbia appeared.

Las Vegas wasn't just about tourism, my friend and many others worked hard to create a breathing space for themselves and to call it home. I smelled the barbecue before I saw the two-story townhouse.

When we pulled into their garage and I saw Erin's pink bicycle and my friend, crying and waving crazily with a kitchen towel from the open door, I jumped out and threw my arms around her, hugging this girl (this wife, this mother) who got her period before me, stole a boyfriend, but years later handed me $100 when I was in a tight spot in college. This woman, vital to the shred of sanity I managed to maintain in teenage-hood, knew me more intimately than I would let most in any more.

Seeing her moved me to joyful sobs, waking a dormant part of myself I was ecstatic to see again (and couldn't wait to let loose on the world again).

"It's so good to see you!

I cannot believe it's been so long, my God.

How are you?"